Play Up Dore!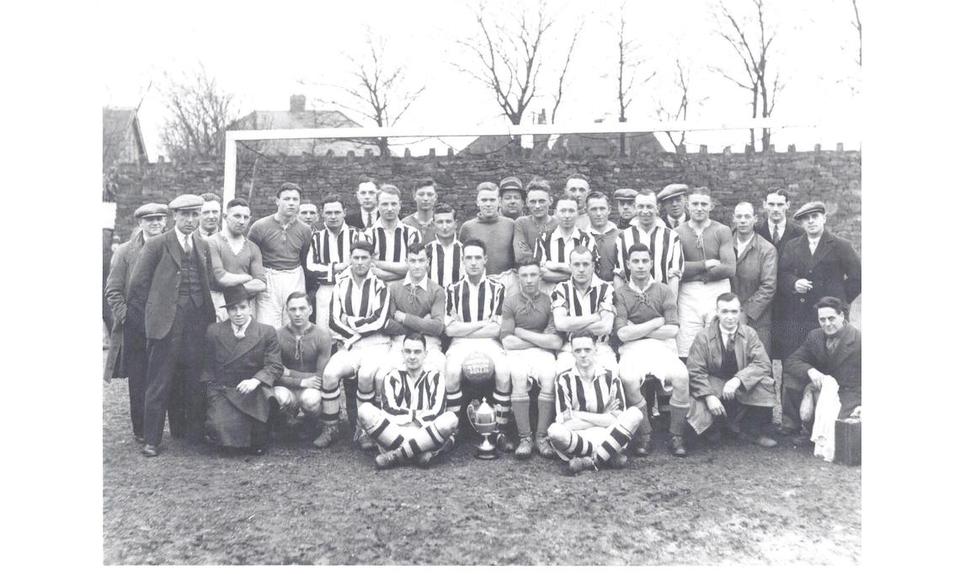 We hope that you will enjoy reading this brief history of football in Dore village.
This collection came about following a chance encounter with Mike Burnell, the son of a stalwart member of Dore Football Club, who made enquiries of the Dore Village society concerning football in the village. his visit coincided with the arrival of a collection of football memorabilia that was kindly donated to the society by Graham Thorpe. Thus the book began.
We have dipped into memories of past and present members of the Dore community to present you with a nostalgic look into the past and a glimpse of the present and future of football in Dore.
We have called up the reminiscences of Dore Rovers, Dore Football Club, the Hope Valley Amateur Football League, Brunsmeer Athletic Football Club and Porter Football Club.
Acknowledgements
Most of the anecdotal material is courtesy of:
Dore to Door
Dore Oral History Group
Maureen Cope
John Dunstan
Barbara Jackson
Specific contributors (both past and present) to the memories:
Trevor Biggin
John Bustin
W. Crookes
Jean Dean
Chris Fearnehough
Kath Marshall
Jean Pearson
John Taylor
Alex Thorpe
Graham Thorpe
Peter Tomlinson
The authors would also like to thank all those who have provided photographs and memorabilia relating to football in the Village including:
Peter Brebner
- Brunsmeer Athletic Football Club
Bryan Bond
- Hope Valley Amateur Football League
Mike Burnell
Derek Kirk
Editorial support
Geoff Cope